Other people's commentary
Hillsdale College has been sending Imprints monthly. The March 2018 issue has an article which is at base about STEM but even more importantly about the future of the US .China's Challenge to the US
______________
Occasionally an unexpected event occurs which is quite heartwarming. This note is such an occurrence.
Hi!
I'm Amy Clarkson, a full time mom and tutor during the summer. I'm reaching out to you because my daughter Peyton is a girl scout and has been working hard at earning her Science and STEM badge. She's been looking for some experiments to practice at home which required some research. She found your page, http://www.ikzadvisors.com/resources-2 . She really enjoyed it – thank you so much for that!
In return, she wanted to share with you this article
https://www.vodien.com/blog/education/computer-stem-careers.php . It's an article for girls who want to get involved in STEM. This is perfect for her since she wants to be an engineer someday 🙂 She was thinking you should add it to your page, what do you think?
Whether you add it or not – we wanted to say thanks! We learned a lot of great things! If you do decide to add it, please let me know. Peyton would be so excited and would show her fellow scouts too!
Thanks!
Amy
_________________________
My admiration for Chris Dede grows with every observation he makes. This latest statement describes an essential current and future instructional dilemma and challenge:
Dede_COMMENTARY_12_11_17 EdWeek
_______________
George Zimmerman captured his and Boston University's experience with a program for high school students which he developed and oversaw for many years. Article_11_29_17
_______________
Cartoons are a great expression vehicle. Here is another that combines attention to language and the effect of concern about safety in modern life. Grammar cartoon
_______________
An article in EdTech, June 26, 2017 which included this paragraph:
"…As digital natives, today's students have grown accustomed to having their way. They can go online and customize a pair of sneakers, pick an on-demand TV series and watch shows commercial free, or adjust mattresses to their individual comfort levels. However, one of the only places where we have not given students the ability to choose is in education." It reminded me of Chris Dede's predictions so many years ago about "tailoring clothing" on the web and carrying the Library of Congress in a shoebox."
_______________
Not exactly on point with the Global STEM Education concept, but interesting as a companion:Eight Ways Parents Can Develop Global Competence at Home
_______________
This is a prediction from Campus Technology but some are already in the shadows: Top 10 Education Technologies that Will Be Dead and Gone in the Next Decade.
_______________
Based on experience, I agree with these observations: Simplicity Matters; Operations Matter; Culture, Talent and Instruction Must Align and Startup Is Hard, But So Is Sustainability Five Guidelines to Make School Innovation Successful
_______________
From ASCD which is taking a new kind of interest in global education:Growing Global Competency Through Policy, Advocates, and Virtual Exchange
_______________
Another cartoon which reflects life as we know it: A Fork.
_______________
This story, The STEM in Bagels, appealed to me on a variety of fronts: the physicist knew the Lenders before they started freezing the bagels; we just travelled several miles in Palm Beach County to find Brooklyn Bagels–arguably the best in this area and finally, what a delicious way to integrate experience and knowledge.
_______________
Finally, in the news: Ed. Department to Ed. Schools: Rethink Tech Training for Future Teachers from reliable Ed Week.
_______________
A colleague sent a Facebook announcement capturing Dean James Ryan of HGSE's 2016 graduation speech which was about the five essential questions one should ask:
Wait, what? (inquiry before advocacy)
I wonder why or if?
Couldn't we at least?
How can I help?
What truly matters (to me)?
And the bonus question: And did you get what you wanted out of life even so?
It is interesting that Dean Ryan made no reference to the Right Question Institute at HGSE.
_______________
I am always interested in cartoons which capture the language in an unusual way. Here is one from the Boston Globe:BIZARRO-12-30-16 and one from another source:Clean Out Your Desk. Perhaps the teacher should have said "clean up your desk!"
_______________
Alan November's article complements the Askwith Forum I attended when Professor Donald Leu of UConn spoke of the importance of teaching 'on line reading'. This is an old and important theme Alan has shared with BLC and others, and I am glad to be able to post the article here. Alan November on Web Literacy
_______________
Everyone who works with me knows I am still an English teacher! So this cartoon in the Boston Globe of Dec 26, 2016 appealed to me in a variety of ways: Words we can live without.
_______________
Nature Magazine, the pile of which grows each week and is eventually given to a neighbor, ran this story in the December 15, 2016 issue. What caught my attention is the reference to Papert's comment about the look of the classroom. I spoke to that at the Boston Pledge Conference in October: Pedagogy Online.
________________
I thought I had written this up because I refer to it often when I present but apparently not. The article about Vladimir Nabokov in The Boston Globe, Dec 4, 2016 :nabokov-was-such-a-jerk-the-boston-globe reminded me of several incidents at Cornell:
a. his wife always accompanied him to class and sat in the first row on the right facing him. I sat in the second row behind her.
b. I reviewed one of his publications (it had just been printed) for the Daily Sun and he was not pleased with what I wrote.
c. This is the story I share sometimes when I speak. He asked the class "What color is the purse Anna Karenina was carrying when she jumped in front of the train?"  The answer is RED because she jumps to her death. He was speaking about symbolism in literature.
__________________
Plausible, already visible, and yet frightening in many ways: six-new-technology-rules-will-govern-our-future
______________
Nothing new here but always helpful when people in power support an initiative:Training-the-next-generation-in-science-and-technology-the-boston-globe
______________
The physicist receives this publication and this story/prediction is daunting.The-future-according-to-sigma-xi
______________
This appeared in the Boston Globe of 9/11/16: oh-belmont-local-control-fetish-hurts-vocational-schools.
______________
I understand his position but I am still going to continue to use the correct form of The possesive pronoun in English.
______________
And as we have been saying, we have to attract more well prepared teachers to STEM: 3 ways to recruit_train STEM Teachers. The citation seems to have disappeared.My apologies.
______________
In view of LearnLaunch's efforts, this commentary is useful: Teachers Want Better Ed Tech
______________
Fernando Reimers at HGSE has been a source of knowledge and inspiration. This is the latest writing that I have seen: Turning Students Into Global Citizens. It is from – Education Week…
_______________
I could not have said/written it better than this commentary in Education Week: K-12 Schools: We Have Our Own 'Brexit' Problem
_________________
And yet another cartoon which captures a a modern reality that education needs to confront:
_________________
This cartoon struck a chord: one of the challenges of teaching: Geography meets math
___________________
This article reflects the observations of people I know: What Makes the Massachusetts Public School System So Successful? – The Atlantic
___________________
While this article centers on business, many of the observations can extend to education: Top10 Tech for 2016
___________________
Over the years, I have been collecting cartoons, an art form of commentary. I have quite a collection from many sources: Decimal cartoon, Fractions-3-18-16, Math-2-25-16, Dividing-12-4-15, Caulfiield-3-31-16,Wikipedia cartoon
It is not only about math:What can I say? Testing-3-4-16, Apostrophe-3-11-16, Instructional video online-11-11-15,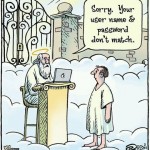 From an ASCD poll March 23, 2016: How do you build student engagement in your school or district?
| | |
| --- | --- |
| Facilitate collaborative projects |  32.00% |
| Promote student-led learning |  29.33% |
| Celebrate success |  17.33% |
| Encourage risk-taking |  17.33% |
| Introduce maker methodology |  4.00% |
When asked "What is the biggest challenge you face today?" teachers responded:
| | |
| --- | --- |
| Student engagement and motivation |  54.93% |
| Budget constraints |  28.62% |
| Academic achievements |  7.89% |
| Attendance |  4.93% |
| STEM programming |  2.63% |
| Student safety |  0.99% |
Even though the number is small, STEM made it to the list!
From: SmartBrief March 10, 2016
________________
It never hurts when The Boston Globe features science:Major new discovery allows scientists for the first time to hear the universe
Or when the President of MIT writes about science in the same paper:
_________________
Who can argue with the position taken in these articles:K-12 science teachers in dire need of PD | eSchool News; 6 Ways the New National Education Technology Plan Could Help Close Achievement Gap
_________________
This article struck the physicist as funny and explained, as he claimed, why he is a slow reader. I found it amusing: How to read a scientific article
_________________
Both Jeff Weld, in his usual diplomatic approach giving credit where it is due, and Dave Cedrone, are quoted in this article in the NSTA Reports, Jan 2016: Coming Together to Support STEM Education
_________________
I have been aware of INACOL since Lesley days. This article is worth reviewing: State-Policy-Frameworks-2015
_________________
This article seems important because everything is changing: 20 Ways Education Will Improve by 2020. If some of these changes actually take hold, we will be meeting many of the goals many of us have had since the 1960s.
_________________
Since I wrote about the Common Core when it first was released, I have been interested in the consequent testing. Last week The Boston Foundation hosted a panel presentation about MCAS vs. PARCC, a decision to be made by the Board of Elementary and Secondary Education in Nov 2015.
The event started with an excellent survey by Elizabeth Pauley who sent me the PPP she showed: MCAS: PARCC slides 10_8_15
The panel consisted of several people I know: Bob Antonucci, Paul Dakin, Richard Freedland. Also on the stage were Bill Swanson and Lindsay Sobel, Executive Director, Teach Plus Massachusetts.
___________________
STEM is coming close to where we live according to the Boston Globe: Walsh, Chang tout STEM expansion in Boston middle schools
_____________________
Sherry Turkle has written a book about a subject I am concerned about. This is the article in the Boston Globe:The power of talking (face to face)
_____________________
Tom D'Accord is a colleague whose enterprise has developed very successfully. What he writes in eSchool News is no surprise on one level…on another how can someone start a major project without a plan: Is your one-to-one program destined to fail?
_____________________
This Ed Week blog: What Is This Thing Called STEM?  is worth reading. The confusion about the separation of the disciplines and the interdisciplinary desirability is well addressed.
_______________________
Paul Reville, the former Secretary of Education in MA, spoke at our Global STEM Symposium last year. He is also the president of the Board of Advisors to the MedScience Program where I sit as an original member. As a result I have seen him three times recently. Today I found his vision of schooling on the HGSE web page: http://www.gse.harvard.edu/news/15/05/envisioning-future-education.
A few years ago when a colleague talked about how change would come to schools only if we "blew them up" (a metaphor I rejected) none of us could have imagined (even those of us who believed in the power of technology in education if used appropriately an responsibly) what the future–now the present–would bring. So now we can rethink education..using more peaceful metaphors.
_______________________
Some cartoons capture the essence of an issue or problem. The Boston Globe is great source of these:
I had never heard Sticker Books.
Homework is not new: New and Old